The
Telegraph District

is Calling

In our neighborhood, it's all about opportunity.

Spaces where you can launch a thriving new business. Properties where you can start a new chapter of life. Spots where you can try a new dish or sip something different or buy local goods you can't find anywhere else.

Here, there's always something new to uncover, if you're ready to answer the call.
Sq. Ft. Retail, Food & Drink Space
Say Goodbye

to Drive Time

With everything you need within walking and biking distance, the Telegraph District is a walker's and biker's paradise. Our neighborhood walk score shows you how quick you can get to your favorite spots on foot, and this bike score proves how far a two-wheeled ride can take you.

Explore the Area
Walk Score®"Walker's Paradise"
Bike Score®"Biker's Paradise"
Plan

on Something Big

In the Telegraph District, we're building something new and exciting – and we're just getting started.

Phase by phase, we're building out a community loaded with premium residential spaces, ambitious business ventures and attractive dining and entertainment options.
Up and Running
Lots of businesses and hundreds of people already call Telegraph District home – and their helping us build a bright future for this neighborhood.
Residential
Retail
Dining
Office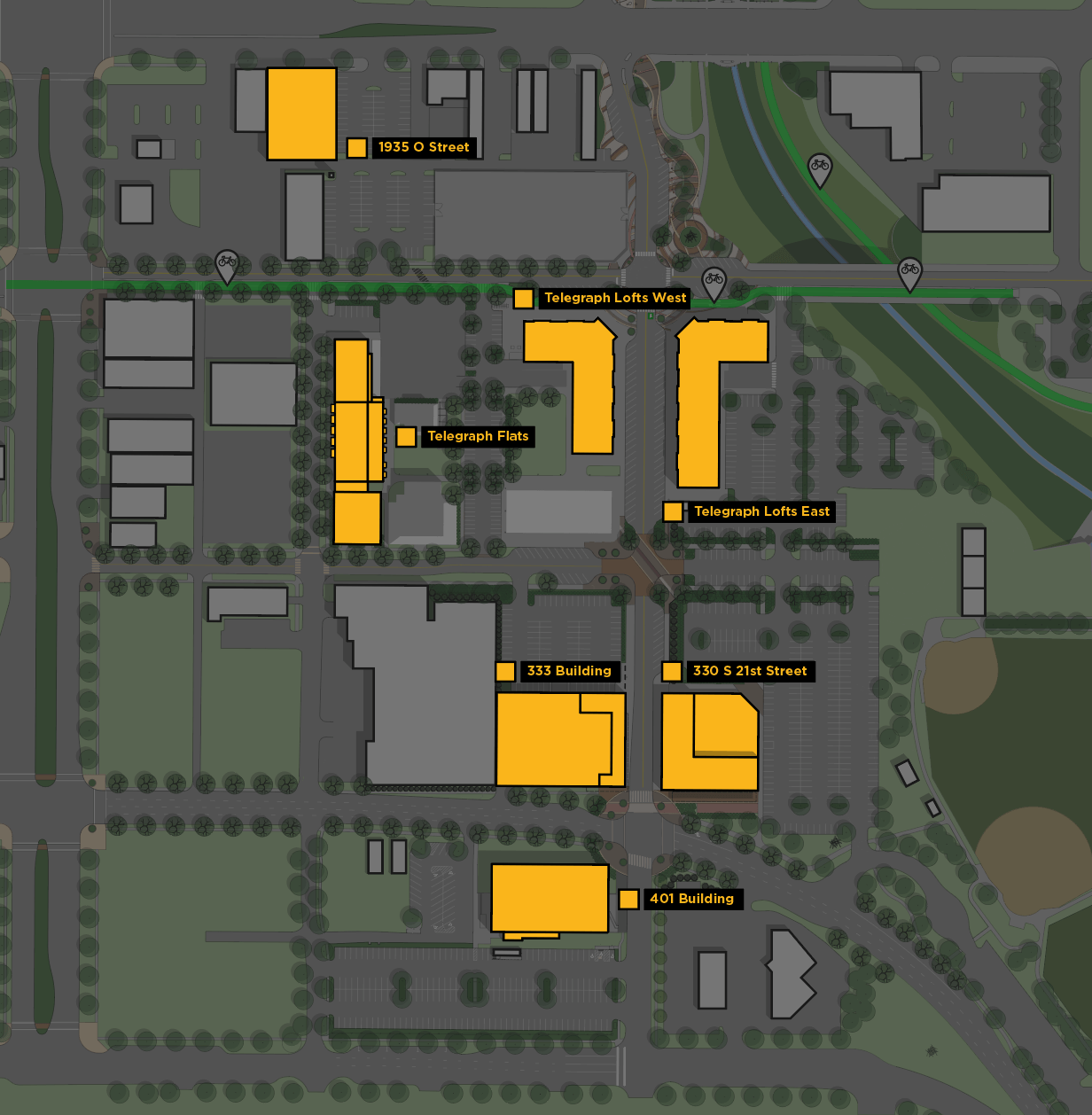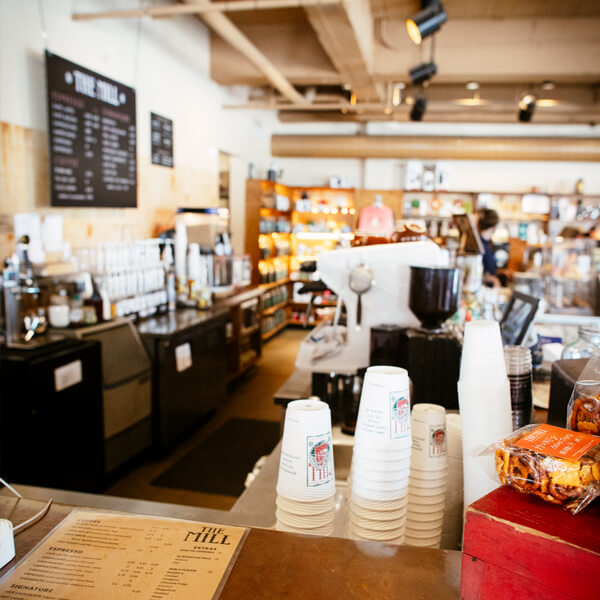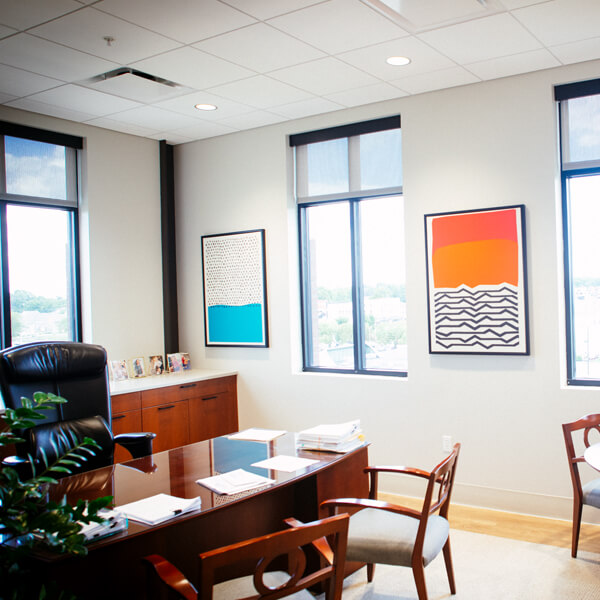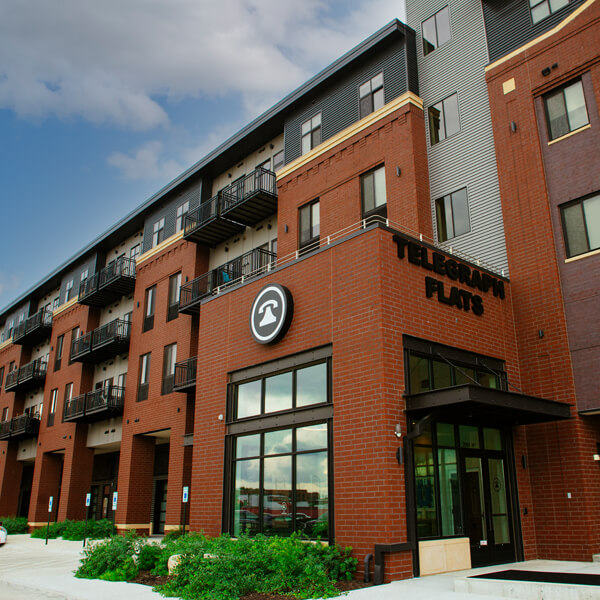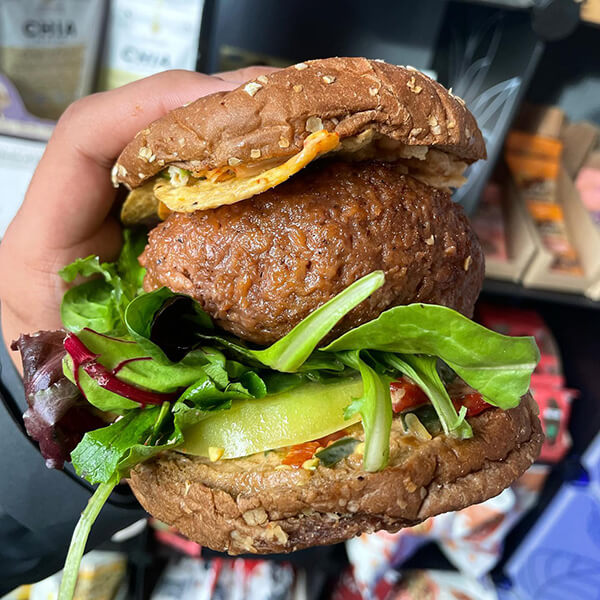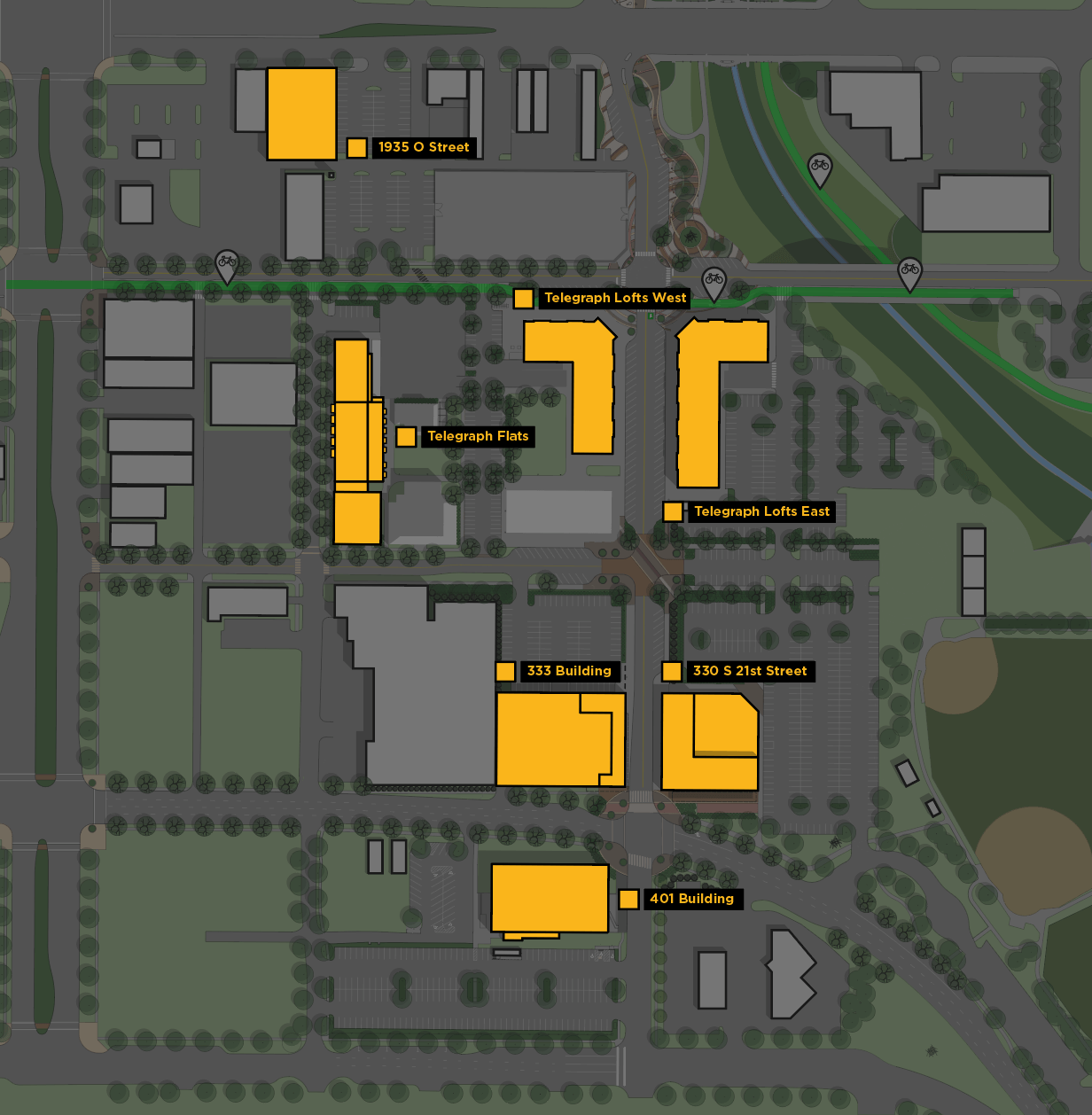 Upcoming Additions
We're always working to grow the community and bring new people and possibilities into our neighborhood, so more living, working and entertainment options are on the way.
Residential
Retail
Dining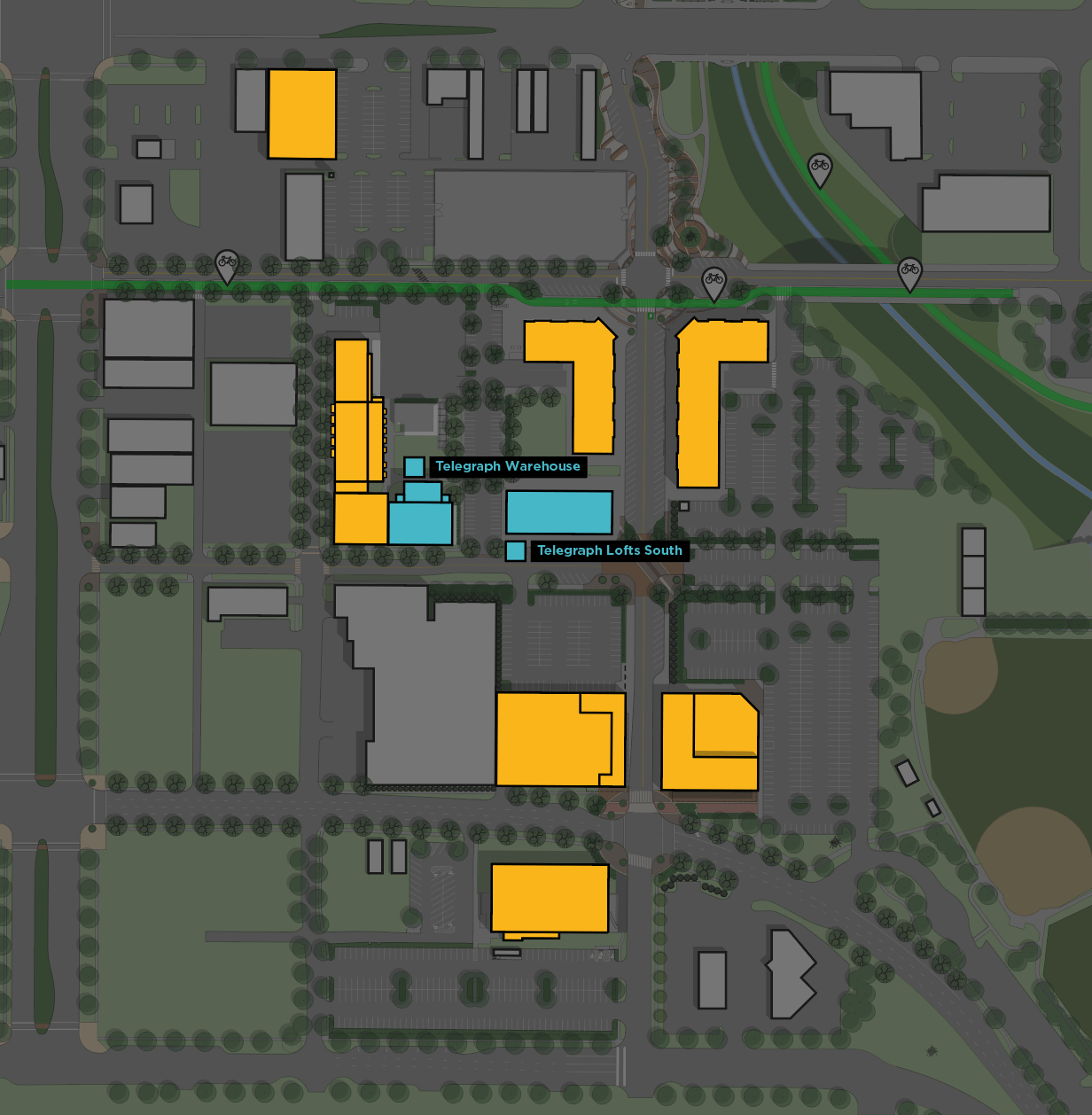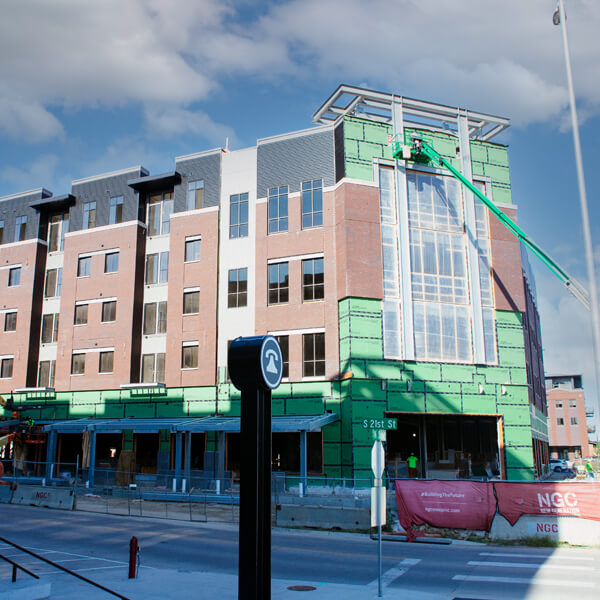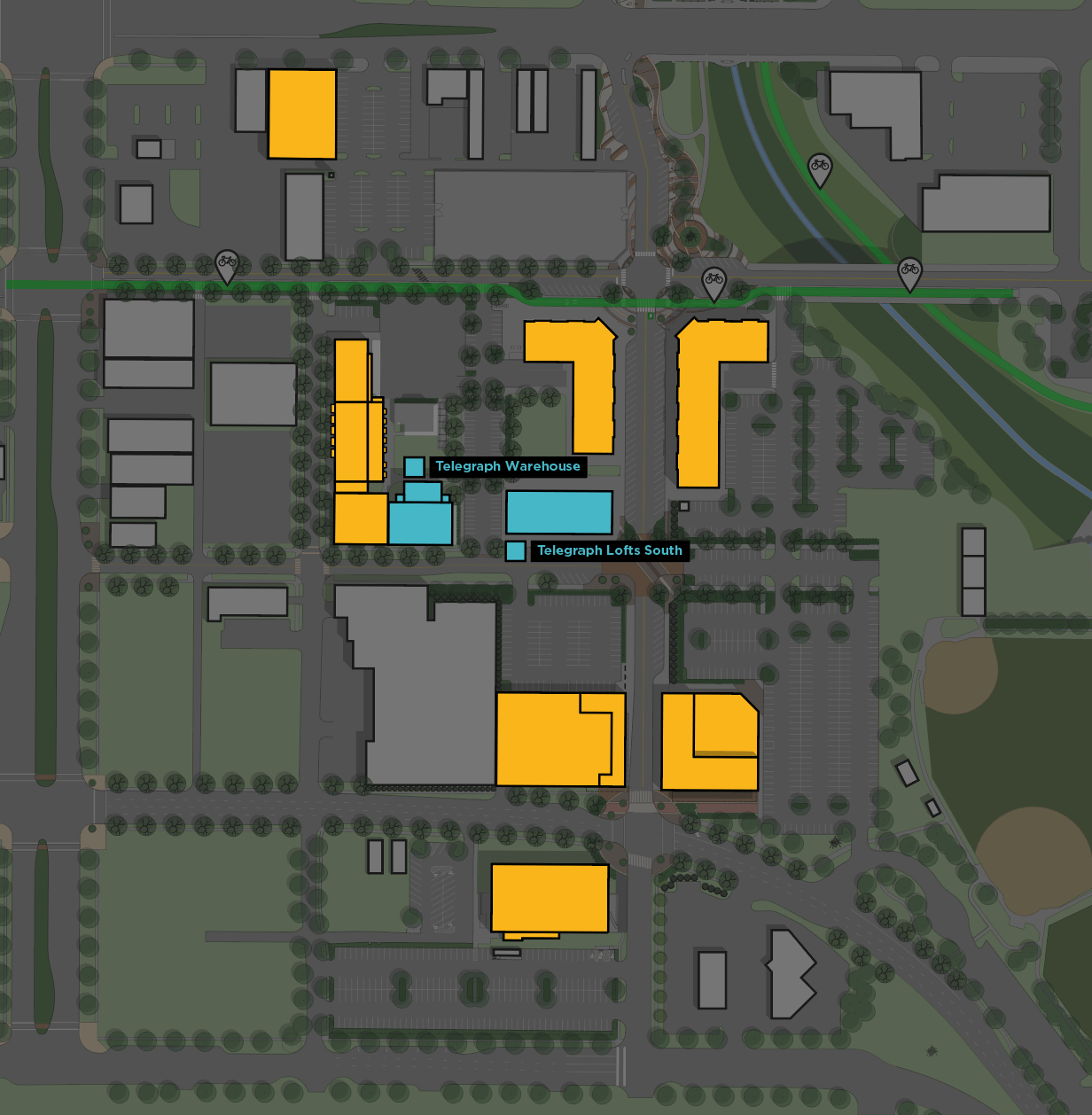 Naughty Buddha Burger Bar the Sequel
Making vegan burgers and sides sinfully good, Naughty Buddha will help you understand vegan eating in a fresh way.